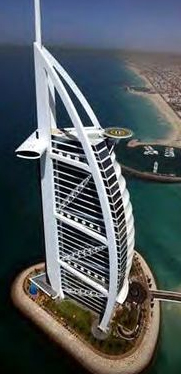 Free Zone Company Formation in Dubai, UAE
Introduction
Type of Free Zones
Setup Packages
When it comes to company formation in the UAE there are a wide range of opportunities available due to the country's uniquely pro-business regulations. Each emirate has its own Free Zone company formation regulations and standards for foreign investment. This is because related laws such as property ownership, tax regulations and many more are different. This makes company incorporation in Dubai a different experience than company formation in other emirates. With the Free Zone you are about to take 100% foreign ownership, while outside of these specified areas 51% ownership has to be held by a UAE national. There are also relief from corporate gains tax for a period of time dependent on the individual Zone.

If you have been wondering about how to set up a business in the UAE, then you should get in touch with B2B Solutions. We can help you get the formation that is most beneficial to your needs.
The selection of the right Free Zone depends on the type of activity the company wants to engage in (e.g. trading, e-commerce, internet and software development, automotive, heavy industry, broadcasting, publishing) as well as the infrastructure required (e.g. warehousing facilities, airport or seaport access).
Start up package with low as AED 20,000 only
Off Shore Packages
RAK Investment Authority
RAK Free Zone
RAK Maritime City
Ajman Free Zone (AFZ) UMM Al Quwan
Ahmed Bin Rashed Port & Free Zone
Fujairah Free Zone (FFZ),
Fujairah Creative City
Copyright by www.b2bmangtsolution.com