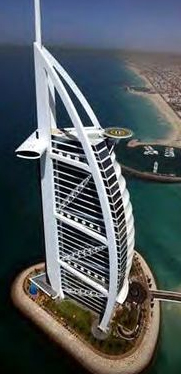 Sharjah
Introduction
Type of Business
Free zones
Sharjah is the third largest of the seven emirates that make up the United Arab Emirates (UAE) and is the only one to have land on both the Arabian Gulf Coast and the Gulf of Oman.It is an emirate of contrasts where visitors can enjoy a holiday in the sun, discover traditional markets (souks) or visit modern shopping malls, explore the many heritage sites and museums, admire the majestic mosques, stroll around the lagoons, and experience the natural beauty of true Arabian deserts, mountains and seas.
Saif-Zone (Sharjah Airport International Free Zone) established in 1995 has registered phenomenal growth with over 3800 companies operating out of it.
Recognizing the challenge faced by private enterprise, the SAIF-Zone was built to promote and enhance business in an atmosphere free of regulations and red tape. Perfectly positioned, accessible to both the Arabian Gulf and the Indian Ocean and the unbeatable logistical advantage of the 'Sharjah Link' make the SAIF-Zone the ideal business hub.
Branch of Foreign Company
Branch of Local (UAE) Company Free Zones (FZE, FZC)
Public Joint Stock Company/Private Stock Company
Hamriyah Free Zone
Sharjah Airport International Free Zone (SAIF)
Copyright by www.b2bmangtsolution.com